LINKS:
3316 Pearl Street McHenry, IL 60050
815.385.3990
Silk Painting Workshop
TBA
Artist Susan Sieber introduces you to the exciting art of Silk Painting. Learn the techniques and the creative possibilities! Students will paint 2-3 pieces of silk art in this 2-day workshop. Use gutta resist and silk paints to create animals, plants and more!
Calligraphy
TBA
Learn the beautiful art of Western Calligraphy with artist Susan Sieber! This 4-day workshop will introduce you to the art of elegant lettering. Create original greeting cards, invitations, framed quotes, or even design your own posters or event flyers. Beginning to intermediate students will love the clear explanations and easy-to-follow demonstrations. Try several different alphabets, such as Gothic, Foundational, and Celtic. Let's have fun with letters, and explore the possibilities!
Japanese Comics Drawing
TBA
100% MANGA! We'll use pencil, brushpen and art board to create manga characters and comic pages. Shading, action poses, and comic book page layout covered in this class. Draw human and animal original characters with step-by-step demonstrations from the instructor.
Artist Susan Sieber has demonstrated Japanese Comics at Chicago's WizardWorld and ACen conventions, and lived for a year in Japan, so look forward to an in-depth experience in learning Japanese comics and maybe a few Japanese phrases!
at Creative Artistry
Manga Artist Workshop (5 workshops) Instructor Susan Sieber

100% MANGA! Tanoshii desu! (It's fun!) Make your own manga in this fun workshop. Learn to use pencil and brush pen to create manga characters and manga pages. Character design , action poses, and manga book page layout covered in this class. This is a unique opportunity to learn from an instructor who taught in Japan, and who has demonstrated drawing manga at ACen and WizardWorld.

Age 10/up, Fridays June 15, 22, July 13, 20, 27; 10:30am-noon; Call ahead to register for any day, $22/class.
Call 815-404-6520 to register.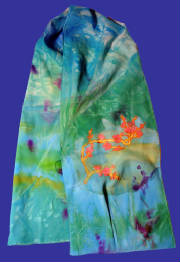 Custom Search