At the end of your name, you can write the symbol for MAN or WOMAN. That's all there is to it!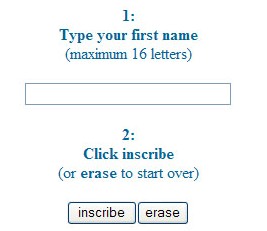 Want a Quick Translation? Get a scribe to do it! Web Scribe
Click on the picture to the right or on the link above, and type in your first name to get an instant translation!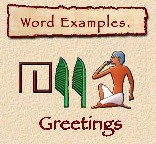 Learn more about Ancient Egypt and hieroglyphs
HERE
! Click on the link, or the picture to the left, to get Ancient Egyptian games, eCards, screensavers, desktop backgrounds, and more!