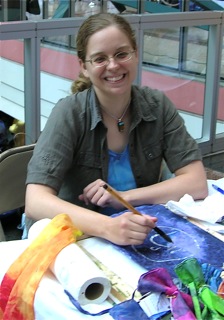 Click on photo to go to: Silk Gallery
Susan Sieber
is an Illnois Artisan silk painter and is pursuing her MFA in Illustration. She enjoys drawing, painting, and calligraphy. She teaches art classes at McHenry County College for MCC's Kids in College Program and also instructs classes at The Studio Art School in McHenry, IL.
Check out her artwork at online art community DeviantArt
See her silk painting techniques! Click
HERE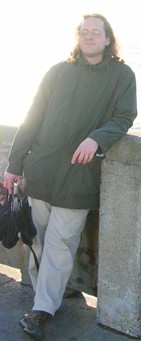 Michael Williamson received his B.A. in English and teaching certification from Beloit College, WI. He student taught in South Africa, and has backpacked throughout Europe, East Asia, and Iceland. Mike currently teaches English, International Relations, and Conflict Resolution at Dundee Crown High School in Carpentersville, IL.
He enjoys teaching ACT Prep for MCC's Kids in College Program. His energetic style and intensive knowledge made the classes both educational and unforgettable!
Mike's travel photography site: GALLERY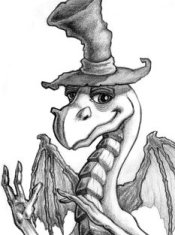 Scott Little instructs Fantasy Art classes at Creative Artistry. He works in watercolor, acrylics and oils, as well as enjoying pencil sketching, sculpture, and computer art.